Nicolas Jones
Email: nicolas.jones@miraeasset.com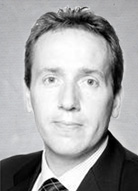 UK Investors - Head of UK Sales, Mirae Asset Global Investments (UK)
Nicolas joined Mirae Asset Global Investments in April 2014. He is responsible for promoting Mirae's fund range (Luxembourg SICAV) to key fund buyers in the UK, Channel Islands, IOM & Dublin. Nicolas has over 25 years' of sales and business development experience, working with both institutional and wholesale clients, having previously worked at LGT Capital (Head of UK sales), HSBC Global AM (director, financial institutional sales) and Gartmore, where he held various roles including hedge fund business development director (UK, Nordics & Middle East), Head of Global Financial Institutions & Head of UK discretionary sales.
---
Elliot Berman
Email: elliot.berman@miraeasset.com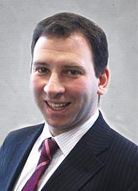 Non German Speaking Europe - Executive Director, European Distribution, Mirae Asset Global Investments (UK)
Elliot Berman joined Mirae Asset Global Investments in London in August 2008 to build the company's European business. Today he is Executive Director for European Distribution, with particular responsibility for clients in Southern Europe. He is also a member of the Board of Directors of Mirae Asset's Luxembourg-domiciled SICAV. Prior to joining Mirae Asset, Elliot spent five years at Morley Fund Management (now Aviva Investors) in various roles within marketing, client relationship management and sales. Elliot has a BA (Hons) degree in Modern Languages and is fluent in French, Spanish and Italian. He also holds the UK Investment Management Certificate.
---
Betina Tomic
Email: betina.tomic@miraeasset.com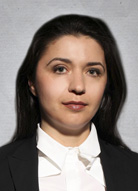 German Speaking Europe - Head of German Speaking Europe, Mirae Asset Global Investments (UK)
Betina Tomic is Head of German Speaking Europe, with responsibility for all sales and marketing activities in the region.
She has over 15 years of industry experience. Betina joined Mirae Asset in April 2011, having previously worked for Janus Capital, Pioneer Investments, Fidelity, Dresdner Bank and Deutsche Bank in Germany and the UK. She holds a Diploma in Financial Services and the Investment Management Certificate. Fluent in German, Croatian, English.
---
Frederic Niamkey
Email: frederic.niamkey@miraeasset.com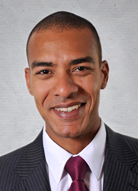 French Speaking Europe - Sales French Speaking Europe, Mirae Asset Global Investments (UK)
Frederic Niamkey as Head of Sales for French Speaking Europe. He brings with him a wealth of experience having previously worked for Aberdeen Asset Managers, where he was their Senior Business Development Manager in Geneva since 2009. Prior to Aberdeen, Fred worked at Credit Suisse AM, NICO Sari and UBS WM. He holds the Commercial Business Diploma from Ecoles supérieures de Commerce du canton de Vaud, as well as a number of other industry qualifications. He speaks French and English fluently.
---
Jad Shams
Email: jad.shams@miraeasset.com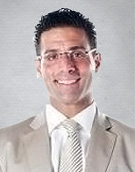 MENA - Head of MENA, Mirae Asset Global Investments (UK)
Jad Shams serves as Mirae Asset Head of MENA, offers fifteen years experience catering to institutional investors and wholesale partners across all Gulf countries, asset classes and client segments; holds a CAIA charter in addition to a Certificate in Financial Engineering from the University of California Berkeley, various regulatory qualifications, and a BA in Economics from McGill University; Jad was previously a Director of five years with Natixis Global Asset Management in Dubai, as well as formerly with Credit Agricole Asset Management in Abu Dhabi, and Deutsche Asset Management International covering the Mideast throughout.‎
---