Mirae Asset win Asian Private Banker Award for Excellence 2014/15 - Best Fund Provider - Emerging Market Equity
We are pleased to announce that Mirae Asset has won 'Best Fund Provider - Emerging Market Equity' for 2014/15 by Asian Private Banker.
Asian Private Banker polled more than 40 key decision-makers of fund selection operations across 29 private banks in Hong Kong and Singapore - an industry that represents client assets exceeding US$1.5 trillion - to seek their opinions on who are the best providers of funds and services in the asset management industry. Winners in their respective fields in fund management and service provision were recognised by Asian Private Banker Asset Management Awards for Excellence 2014/15.
We are delighted to be awarded this recognition, one of the highest accolades in the private banking industry in Asia, as it is determined upon votes from our clients. It shows that our efforts in elevating the overall quality and scope of our products, our pre and post-sales service and overall company recognition as being a high quality asset management business, are really taking hold.
Asia's equity markets look to be the most exciting anywhere, with four of the five fastest growing markets globally being found in the region. With asset allocators devoting more money to the region, Citywire Global gathered a panel of expert investors to consider the pros and cons of investing in the Asia market, as well as discussing how the next phase of the Asian story will unfold.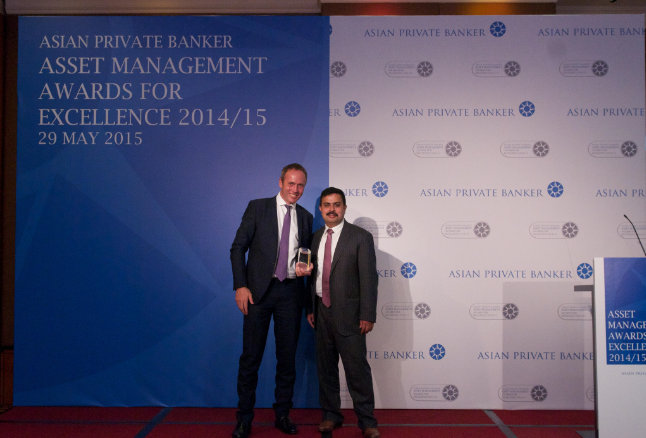 ---
Disclaimer
Certain information contained in this document is compiled from third party sources. Whilst Mirae Asset Global Investments (UK) Limited ("Mirae Asset UK") has, to the best of its endeavor, ensured that such information is accurate, complete and up-to-date, and has taken care in accurately reproducing the information, it shall have no responsibility or liability whatsoever for the accuracy of such information or any use or reliance thereof.
Mirae Asset UK accepts no liability for any loss or damage of any kind resulting out of the unauthorized use of this document.